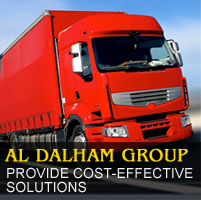 Al DALHAM Transportation - Reporting
We understand that timely and accurate reporting is critical to you and your operation. That's why our staff, procedures and technology are all geared toward providing you with the critical reporting tools you need to remain efficient and in control.
With DALHAM CO Shuttle, nothing is left to doubt. We keep accurate, daily accounting of all aspects of our shuttle operations. We implement proven procedures and install state-of-the-art monitoring equipment. Our regular and comprehensive reports let you know everything is controlled and accounted for.
Whether you quickly need a current vehicle location or a comprehensive review of last year's maintenance records, DALHAM CO Shuttle makes sure you have complete access to exactly what you need, when you need it. Our reporting procedures and systems ensure that the information you need is always at your fingertips.
•
Passengers Carried, daily/weekly/monthly (per bus, per trip, per destination)
•
Operating Reports, daily/weekly/monthly (per bus)
•
Detailed Direct-Cost Reports
•
Live Shuttle-Location Reports
•
Security Incident and Accident Reports
•
Customized Reports as Requested