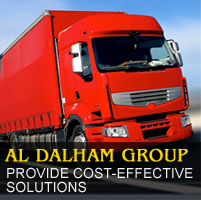 Al DALHAM Transportation - Skilled Labor Services
Because of rapid expansion or a simple shortage of trained workers, companies are looking overseas to fill their labor needs.
WE PROVIDE COST-EFFECTIVE, highly skilled labor from Thailand, India and Mexico. This service is "turnkey" and can include a complete life support package in DALHAM CO camps. We manage all the details.
Flux Core Welders, Aluminum Welders, Blaster Painters, Heavy Equipment Operators, Painters, Boilermaker, Dry Wall Taper, Elevator Constructor, Roofer, Truck Driver, Mechanic, And General Laborers.
•
All candidates are interviewed, vetted and trade tested in their country of origin
•
All candidates receive a physical examination, as well as reference and background checks
•
Highly trained employees with an unparalleled work ethic
•
Most workers will speak basic English and supervisors are English speaker ( fluent)
•
Visa processing, compliance with all host country laws, and all transportation to/from their home country included
•
Competitive hourly rates include all taxes, workmen's comp and insurance as required by host country and nation of origin
•
Life support can be included (Housing, catering, recreation, medical and transportation daily to/from the job site)
•
All Managers and Supervisors will be American Citizen for security clearance.