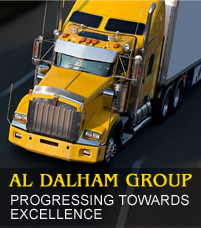 Chairman message
Al Dalham Group was founded in 2003 with full Iraqi expert and
qualified ownership, the company was established to provide an excellence accomplished
projects to all its different clients from the local and international organizations clients.
We offer a reliable and efficient service at a competitive rate and uncompromising quality,
and to complete the builder works package of only the highest standards both in terms of
performance and budget.
Our staff have long years of experience and have carried major projects for some of the
biggest electrical .mechanical and civil, with such an extensive back ground the benefits of
our experience in specialist trades are passed on to our client, this also enables us to
undertake more complex projects and deliver to the required expectation.
Here at Al Dalham General Contracting Company, it is our philosophy not to cut corners or
to seek the quick fix in either quality or commercial restraints imposed by the budget.
It is here we join with our client to seek the solutions to overcome the viability and
feasibility problems of limited budget.
We are able to advice on programming and build ability, including fostering the role of
the clients representative and meet directly with the end user and his consultants of the
particular project in both at planning and tender stages. Our market strategy is to take
great measures in understanding the issue, needs and desire of our customers and their
markets and achieved their satisfaction.
Our objectives are to develop a company that understands, reflects and works closely with
our clients, promoting a profitable business and exhibiting long term sustainability.
maintain and reinforce our position in the commercial, social, private and residential
sectors.

Eng. Qussay A. Jaleel
Chairman of AL DALHAM Group