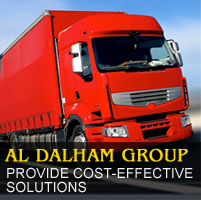 Al DALHAM Transportation - Overview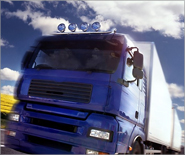 DALHAM CO transportation offers and provides a broad complement of experienced and qualified personnel, able to respond to and resolve in a timely manner any problem or difficulties inherent to a project, utilizing the most decisive and time-effected methods to maximize productivity and minimize delays. We also offer the most up-to-date technical and material support in accordance with the needs of our clients. We provide not only trucks for the transportation of goods and materials, but also heavy machinery for loading and offloading of trucks, such as forklift, crane, and other heavy machinery types. We only employ experienced and professional drivers and equipment operators. Our company engineers are available around the clock to provide immediate support in the event of any emerging technical difficulties concerning vehicles or machinery operating in support of any and all projects. We maintain a vast number of replacement parts, component, and complete turnkey vehicles and equipment to ensure a timely solution to potential malfunction or breakdowns.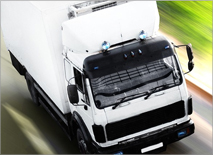 To successfully complete our projects in an efficient manner we mobilize and put into operation a vast range of equipment machinery and manpower in accordance with the particular needs of our client our staff consists of professional engineer's driver's operators and coordinates we keep our clients updated through email concerning shipment status until the shipment is delivered and we ensure that a delivery report (POD) is attached with a job completion report (JCR) to make sure the client is informed of delivery and task completion. There are very few domestic transportation companies in Iraq that own and provide their own intrinsic transportation resources, and DALHAM CO Transportation is one of the largest. Below is a list of the various types of machinery and vehicles we own and employ
Since the foundation of DALHAM CO Transportation, out company has had the pleasure to providing service to the following: U.S military, Iraq military, MoI and civil organization. We are working with the organizations in the various transportation projects, operating in nearly each and every province of Iraq. We have received several Certificates of Appreciation in thanks of our past performance in providing services to our clients, and we are grateful to continue working as a team, side by side with these clients as we together implement the necessary strategies to fulfill their transportation service needs. We will likewise be grateful to have the pleasure of working and providing transportation solutions for your organization as well.